Hey! Welcome to this week's Stark Difference in Design. Last week's Edition No. 17 had a 46% open rate. The most popular link was for the bookworms with It Doesn't Have to Be Crazy at Work. That makes us happy, because it's true :) 💌
---
Tidbits
+ The Truth About Algorithms
It can be easy to simply accept algorithms as indisputable mathematic truths. After all, who wants to spend their spare time deconstructing complex equations? But make no mistake: algorithms are limited tools for understanding the world, frequently as flawed and biased as the humans who create and interpret them.
Whoa. So good, we watched it 3x. The illustrations, Cathy O'Neil's narration, and the example used as an explanation of algorithms to help the viewer understand, makes this one of the most beautiful videos and on the internet—to date. It's a 3 minute journey on how important it is that we, the people in the world of technology, understand that algorithms are frequently as flawed and biased as the humans who create them. They are opinions and therefore demand an ethical code to their use.
+ This is a really good login experience
Best. Login. Ever. 🐻 https://t.co/v4rlKoCMQz
We love this login experience from Remembear! Harmony between clear and clever. Anything you'd add or takeaway? Where does this break, if at all?
Kudos to Chris Goldsby for recreating the implementation and sharing it on Github.
…language is a system. Sounds, words and grammar do not exist in isolation: each of these three levels of language constitutes a system in itself. And, extraordinarily, these systems change as systems. If one change threatens disruption, another change compensates, so that the new system, though different from the old, is still an efficient, expressive and useful whole.
Designers, product managers, copywriters and more all have impact on the words and overall language used for the products we make—be it digital or material. But let's zoom out for a second on language. Who decides what words make it into society? How are they even introduced? How do we make them go away? Language itself may be the ultimate self-regulating system—with nobody in charge—and that's both impressive and scary.
For bookworms
+ Oglivy on Advertising
While we haven't read this yet (patiently waits for the Amazon truck to show up), we came across this thread on Twitter with the biggest takeaways from their experience reading it. It convinced us enough to buy. Worthy read for anyone on any product team — from CFO to designer.

I just finished reading 'Ogilvy on Advertising'. After personally overseeing many frustrating marketing campaigns in 2018, this book hit me like a bolt of lightning and was easily a top five read in the last 12 months. Here's a thread of my favorite takeaways:
From the Stark team
+ We're cooking up lots in the kitchen
We ended the year announcing Stark coming to Invision. But we've been heads down working on so much more that we haven't been able to share with you yet. Good thing is, the time is almost here! Within the next couple of weeks, we'll start rolling out a series of updates, new features, announcements, and more.
+ We have nifty stickers. Want some?
Want some? Send an email or tweet our way!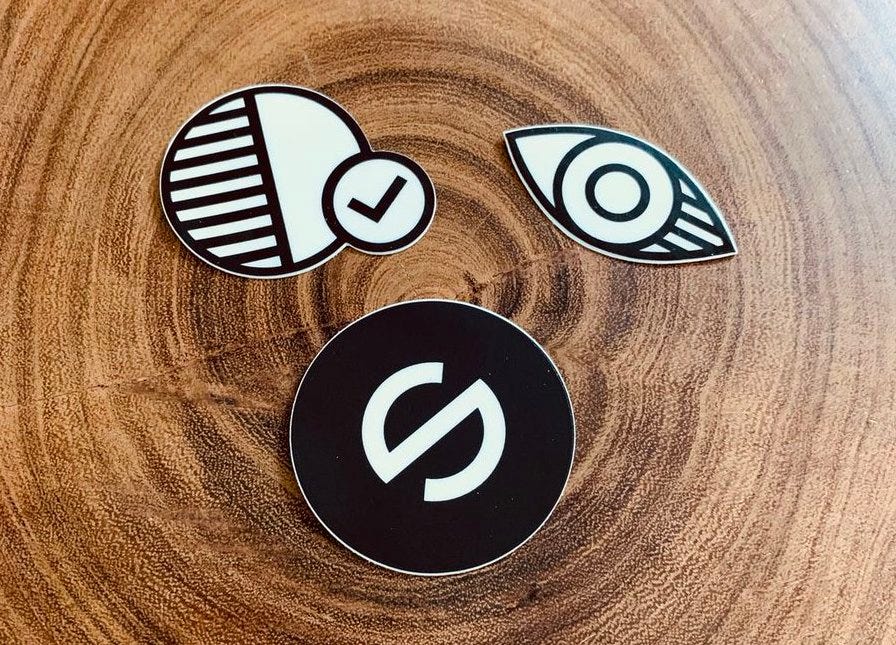 ---
Liked this newsletter? Let us know. And we're always talking shop on Twitter @getstarkco or in our community chat.
–Team Stark